GlobeNewswire
Sunrise New Energy Announces Plan to Construct Carbon Nanotube Conductive Additive Plant in the United States, Enhancing Production Efficiency and Profits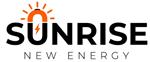 News provided by
Sunrise New Energy Co., Ltd
Nov 21, 2023, 10:30 AM ET
Carbon Nanotube, a Novel Conductive Additive, Enhances Conductivity and Reduces Cost of Lithium-ion Batteries
EPOW Announces to Release Its Financial Report for 1st Half of 2023 in December
ZIBO, China, Nov. 21, 2023 (GLOBE NEWSWIRE) --  Sunrise New Energy Co., Ltd. ("Sunrise New Energy", the "Company", "we" or "our") (NASDAQ: EPOW), a leading EV battery material manufacturer, today announced its intention to construct a carbon nanotube plant in the United States by 2024, with an annual production capacity of 720 metric tons. The project envisions a main facility spanning 35,000 square meters and over a hundred production and testing equipment units. After reaching full production capacity, it is estimated that the project will generate approximately $70 million in annual revenue.
Building a carbon nanotube production facility in the United States is expected to result in significant cost savings in transportation and enhance the Company's profitability. Carbon nanotubes, characterized by their low density and difficulty of dispersion, are typically prepared as dispersed slurries by manufacturers, with a solid content of around 5% and a majority of the slurry consisting of solvents. During large-scale transportation, particularly across borders, transportation costs can become substantial. Therefore, establishing local production facilities reduces transportation distances and associated costs.
Carbon nanotube, a novel conductive additive, play a crucial role as one of the key auxiliary materials in lithium-ion batteries. When mixed with cathode and anode materials, carbon nanotubes improve the conductivity of the electrode sheets. These additives facilitate the formation of a reliable conductive network, filling the gaps between active materials in the electrode. Overall, conductive additives account for approximately 5% of the total cost of lithium-ion batteries. 
Compared to traditional conductive additives, such as carbon black, carbon nanotubes represent a new generation of materials that form a more comprehensive network of linear contacts between active materials. This characteristic significantly enhances conductivity and reduces the required additive amount. Typically, carbon black additives constitute around 3% of the cathode material, while the addition of carbon nanotubes can be reduced to 0.5%-1.0%.
Sunrise New Energy believes that establishing a carbon nanotube plant in the United States will further strengthen its position as a leading EV battery material manufacturer. Details of the construction plan will be disclosed following approval by the board of directors.
Furthermore, the Company anticipates releasing its financial report for the first half of 2023 in December, within the prescribed legal and regulatory deadlines.
About Sunrise New Energy Co., Ltd
Headquartered in Zibo, Shandong Province, China, Sunrise New Energy Co., Ltd., through its joint venture, is engaged in the manufacturing and sale of graphite anode material for lithium-ion batteries. The Company's joint venture is constructing a 260,543 ㎡manufacturing plant in Guizhou Province, China. The plant runs on inexpensive electricity from renewable sources, which helps to make Sunrise New Energy a low-cost and low–environmental-impact producer of graphite anode material. Mr. Haiping Hu, the founder and CEO of the Company, is a major pioneer for the graphite anode industry in China starting from 1999. The Company's management team is also composed of experts with years of experiences and strong track-records of success in the graphite anode industry. In addition, the Company also operates a knowledge sharing platform in China. For further information, please visit the Company's website at www.sunrisenewenergy.com. The Company also maintains a Twitter account (@sunrisenewener1) to keep investors up to date on the latest development of the Company.
Forward-looking statement
Certain statements in this press release regarding the Company's future expectations, plans and prospects constitute forward-looking statements as defined by Private Securities Litigation Reform Act of 1995. Forward-looking statements include statements about plans, goals, objectives, strategies, future events, expected results, assumptions and any other factual statements that have not occurred. Any words that refer to "may", "will", "want", "should", "believe", "expect", "expect", "estimate", "estimate" or similar non-factual words, shall be regarded as forward-looking statements. Due to various factors, the actual results may differ materially from the historical results or the contents expressed in these forward-looking statements. These factors include, but are not limited to, the company's strategic objectives, the company's future plans, market demand and user acceptance of the company's products or services, technological updates, economic trends, the company's reputation and brand, the impact of industry competition and bidding, relevant policies and regulations, the ups and downs of China's macroeconomic conditions, the relevant international market conditions, and other related risks and assumptions disclosed in the Company's Annual Report on Form 20-F.. In view of the above and other related reasons, we advise investors not to blindly rely on these forward-looking statements, and we urge investors to visit the SEC's website to consult the company's relevant documents for other factors that may affect the company's future operating results. The company is under no obligation to make public amendments to changes in these forward-looking statements due to specific events or reasons unless required by law.
For more information, please contact:
The Company:
IR Department
Email: IR@sunrisenewenergy.com
Phone: +86 4009919228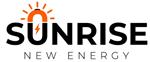 NOTE: This content is not written by or endorsed by "WHBF", its advertisers, or Nexstar Media Inc.
For inquiries or corrections to Press Releases, please reach out to GlobeNewswire.